What can I say about Mexico, at least the Cancun area, we love it.  We have been there 9 times, always being drawn back to the Cancun and Playa Del Carmen areas.
CANCUN & PLAYA DEL CARMEN: We have learned that you can find good deals if you go at the right time and not pay the high rates at the all inclusive resorts.  We love the small hotels you can find right on the beach.  Of course the first time we went, we did the tourist thing and explored the old ruins.  Luckily, we did our own self guided tour and saw more places and had better photo opportunities then if we were stuck on one of the big buses. Update: The last couple of times we have gone down to the Cancun area, we have gone to an all-inclusive with some friends. It has been great also!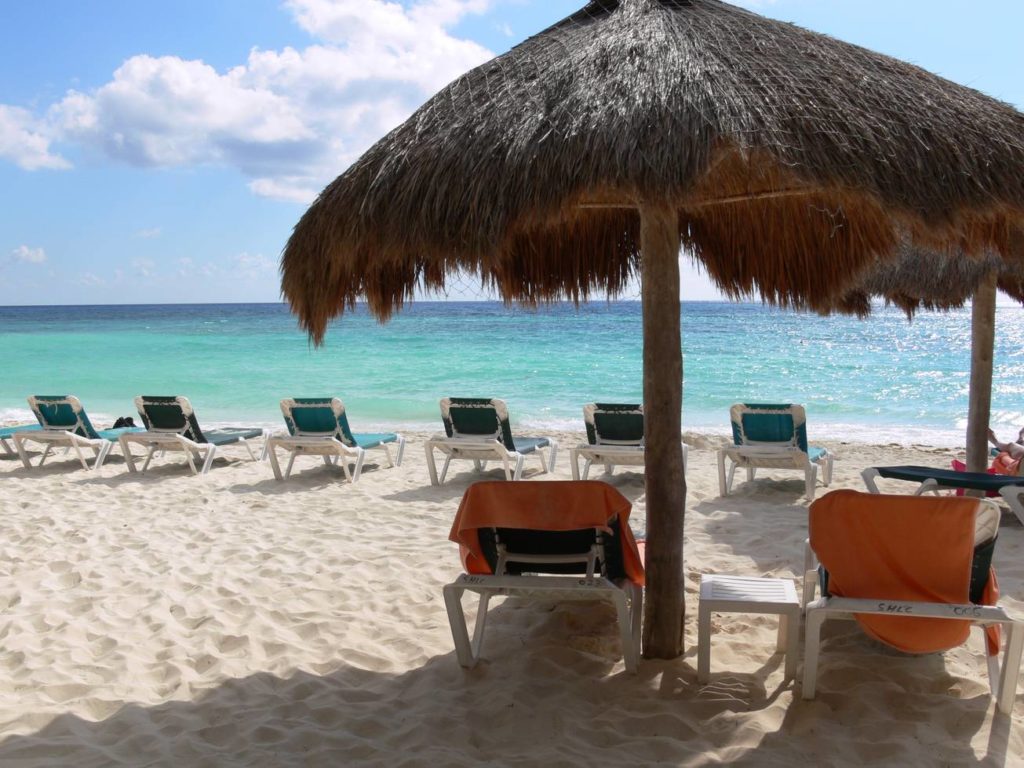 ---
CABO SAN LUCAS: We visited Cabo San Lucas one year to check it out.  It is a short two hour flight from LAX.  We found a very cost effective room that served us breakfast on our balcony overlooking the city. The beaches weren't much and the pacific waters are fairly cold.  Of course we always found a place for a good drink on the beach or at the famous Cabo Wabo.
---
PUERTO MORELOS: We found a very cheap room in Puerto Morelos which is in between Cancun and Playa Del Carmen. The town is basically 1 street, 1 store, 3 restaurants and lots of relaxation. We stayed in Puerto Morelos a couple of times.