We probably have all seen pictures of movie stars laying on the beach of some foreign location. Well a good many of those are in Phuket Thailand. We decided to go to Thailand and booked several nights in Bangkok, Phuket and Phi Phi Island.  Overall the trip was enjoyable, however the King's sister passed away about a day before we got there and there was a period of mourning. That meant that most of the muay thai boxing and bars were closed for 10 days. About the same 10 days that we were there. Big bummer.  But we made the best of it.  Bangkok is pretty much a giant shopping center.  It was crowded, like a lot of big cities in asia, but easy to get around with trains and Tuk Tuk (mini 3 wheeled cabs).
BANGKOK: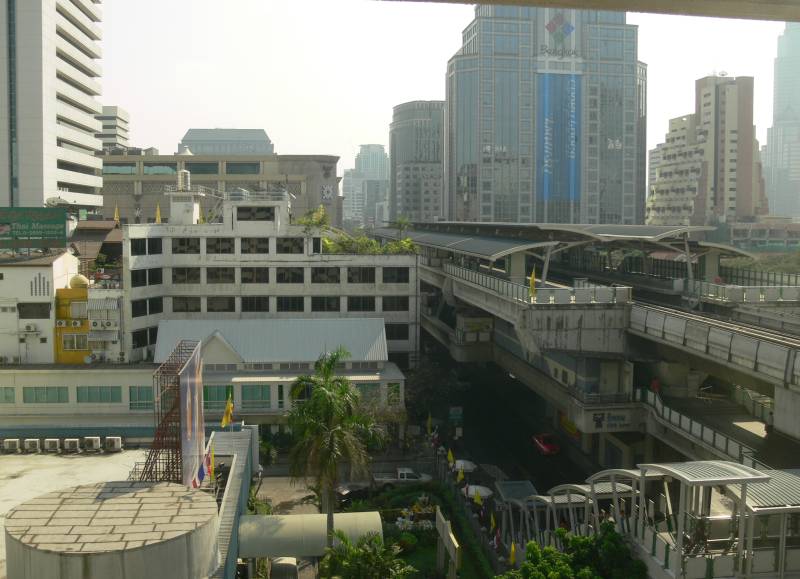 ---
PHUKET: We travelled by plane to Phuket.  This was suppose to be the great tourist beach.  Frankly we were not all that impressed with it.  It kind of reminded me of a run down Waikiki beach area.  We did find one nice beach about a 30 minute tuk tuk ride along the coast that we stayed.  For about 50 baht (Thai dollars), you can lay there all day under umbrellas and get food and drinks.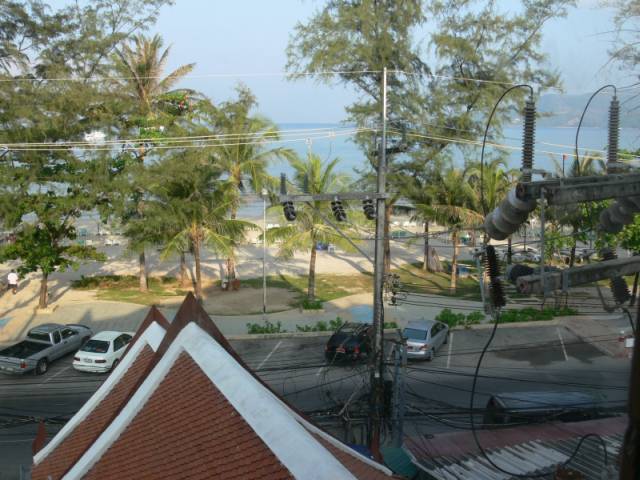 ---
PHI PHI ISLAND: The island of Ko Phi Phi Don (Phi Phi), was our favorite place.  The island has twin bays that you can see after you take a very step walk up a path to the top of one of the lower mountains tops.  The twin bays and very small town suffered greatly during the tsunami.  It pretty much wiped the place out, but it was in good shape when we were there.  We relaxed a lot while there and kayaked around to a small isolated beach.  The weather and water was very warm in January.  It was just wonderful.  This is one of those places we would go back to.  We got 1 hour Thai massages for about $9 US dollars!  It was fantastic.