Japan was a favorite trip of mine. I loved how clean this island nation is. I mean literally spotless everywhere we went. We flew in and immediately left to South Korea for a couple of days, since it was so close. Then flew back into Hiroshima to start our Japan vacation.
---
HIROSHIMA: The main reason we went to Hiroshima is because of the sad, horrific history of the bombings. I think it is important to see the history of many of the locations we travel to. Today it is a modern city but you can tour Hiroshima Peace Memorial Park to understand the devastation of what happened back in 1945.
OSAKA:
KYOTO:
NAGOYA GRAND SUMO TOURAMENT: We had the opportunity to go to one of the Grand Sumo Tournaments in Nagoya. It was a great event. The pageantry of it all was amazing. The video below shows the last fight of the day, which is reserved for the top ranked sumo wrestler. Watch how they take their time to start the match. As soon as their knuckles touch the ground, the match is on. In this case, it was an upset of the favorite as seat cushions start flying! So cool. I want to see more Sumo tournaments.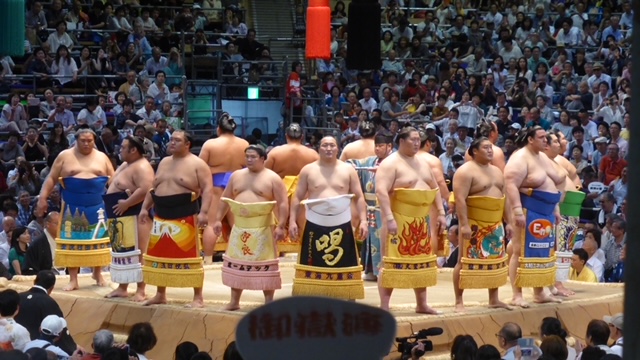 TOKYO: